A wine château steeped in history
and a family proud of its heritage!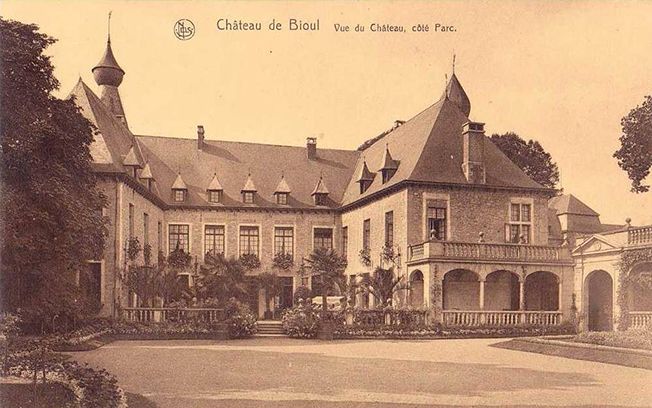 An heritage
From the eleventh century to the present day, the Domaine du Château de Bioul will know various fortunes. He witnessed many wars and passed into many hands. Dilapidated under the occupation of the Jauche family who mortgaged him to face his financial difficulties, he was burned in 1554 by the troops of the King of France Henri II, following which the family of Brandenburg will evolve the historic feudal castle into a prestigious residential mansion.
A few centuries later, François Vaxelaire, originally from Wiesembach in Lorraine, arrived in Belgium, where he founded the department stores «Au Bon Marché».
He began by renting the Château de Bioul in 1896, then acquired it in 1906 and carried out major development work.
A family, a motto: "In Arduis Constans"
Even today, the Vaxelaire family occupies the premises and ensures its preservation. These are their weapons and motto that you will find above the porch:
"In Arduis Constans" - Tenacity in adversity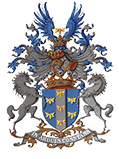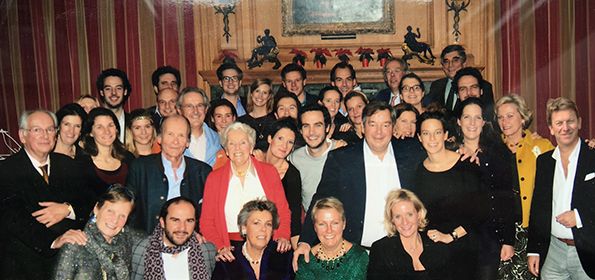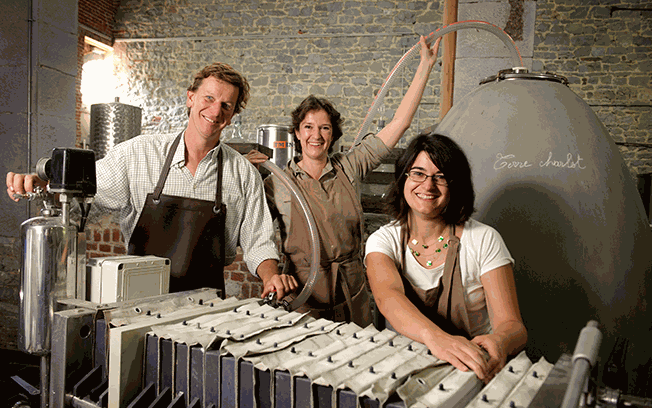 A passion for wine
The idea of taking over a vineyard was a dream that Andy and Vanessa kept for their old days. When they discovered Belgian wine, everything changed!
They left Brussels to settle in the family castle and a few months later, they planted their first vines in the heart of the «Vignoulle», a place known for its wine-growing past.
Today, the 11 hectares of vines revive the hillsides of the past. It is at the heart of this unique heritage that all wines are elaborated and matured throughout the seasons: Johanniter, Muscaris, Pinotin…
You're not familiar with grape varieties? They are reminiscent of Riesling, Muscat or Pinot Noir but are naturally resistant to fungal diseases that can lead to total loss of harvest (mildew, powdery mildew).
In addition, they are perfectly adapted to northern climates and avoid chemicals. And in 2020, the vineyard receives Organic certification.
An environmental philosophy
Our "know-how" is based on respect for nature and tradition.
Like all enthusiasts, we want the best: the best grapes in the best conditions for a better environment.
​
Soil composition, water flow and exposure are all elements that contribute to Bioul's notion of terroir. Each plot is worked, not systematically, but according to its needs.
Channelled grassing, hedges, low yields, a lost vegetable garden, hives in the heart of the vines, perches for birds of prey … are a range of approaches we have taken in practice to develop biodiversity. These guarantee us a grape rich in aromas, without pesticide residues and a unique and exceptional typicity!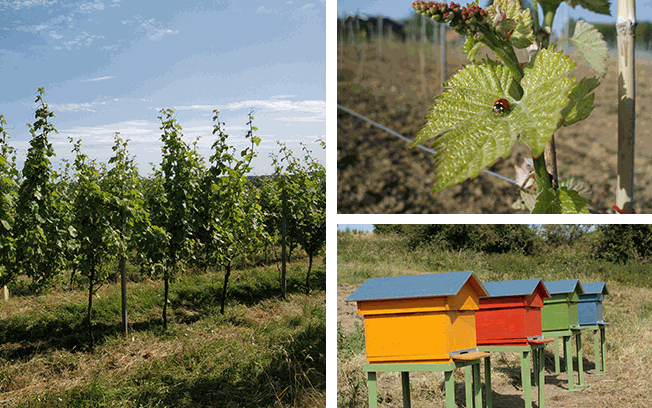 Immerse yourself in this magnificent history by discovering our amazing Made In Bioul course!
An interactive circuit that will show you the history of the castle and the Vaxelaire family, before you discover the birth of the winery, the organic viticulture practiced in our vineyards, the majestic winery and its secrets.
You can end with a walk in the park and discover its hundred-year-old trees.