From October 2022 to April 2023, we are open on request, for groups of more than 15 adults

"Made in Bioul" course & packages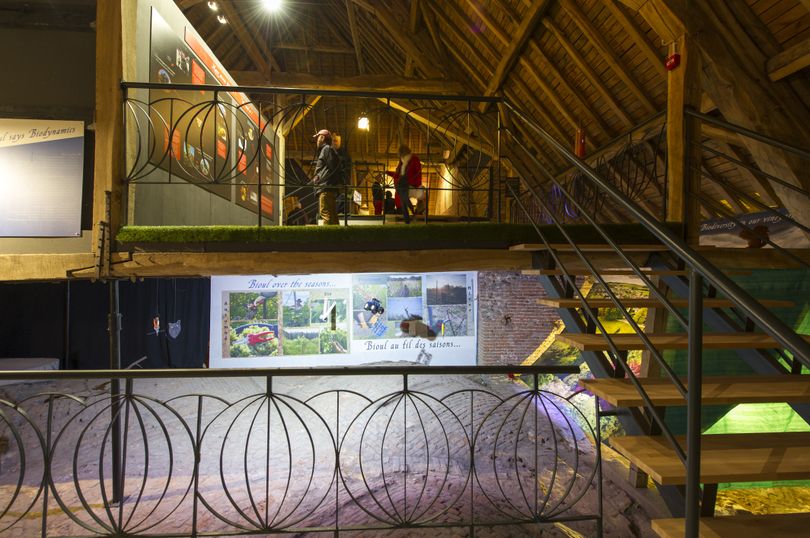 An amazing interactive itinerary that will project you into the past of the castle and the Vaxelaire family, before you discover:
The birth of the winery, organic viticulture practiced in our vineyards, the majestic winery and its secrets.
End with a walk in the park to discover the hundred-year-old trees before a tasting of our vintages in the cellar.

A discovery of the vineyard and activities to do with family or friends.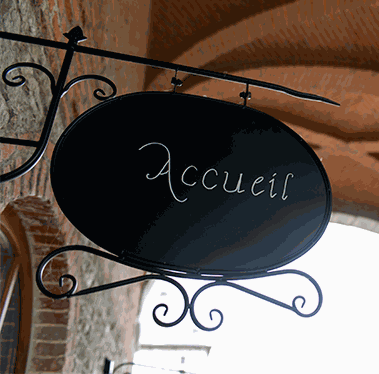 Practical information about your visit
Prices: For the visit of the "Made in Bioul" tour and the park of the domain
Adults : 9 €

Enfants: de 4 à 12 ans : 6 €

Seniors : 9 €

Students: 8 €

Free for children under 3 years
OPENING SCHEDULE
D'avril à fin septembre, du jeudi au samedi de 11h à 18h
---------------------------------------------------------
Wine tasting formulas, artisanal pies, platters and desserts to discover in the cellar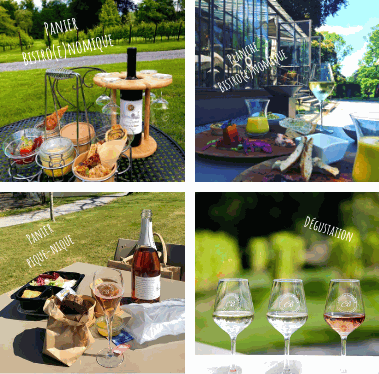 Discover
our packages
Our vintages are available by the glass, by the bottle at the Chai. Tasting formulas are to be discovered on site (from 13 €)

Hungry ?

Accompany your wine tasting with a plate to be ordered on site.
Reservations for groups: contact us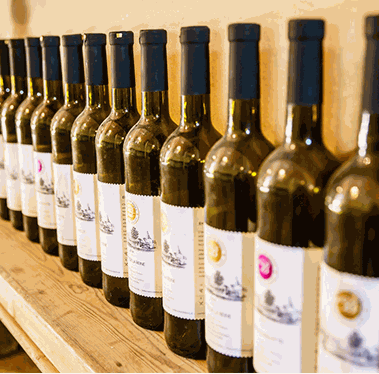 A tour of the Château's shop and souvenirs


Discover our shop offering you not only our wine but also everything you need to accompany your tasting, books and much more!




Paniers Pique-nique :
The reservation of picnic baskets is mandatory. Wine and board tastings can be done without reservation.


Les réservations sont actuellement ouvertes jusqu'au 30/09/2023. Les paniers seront disponibles toutes la saison (jusque fin septembre)

The time indicated on your ticket is indicative. Picnics are available from 12:00 p.m.

Enlevez votre panier, composé de produits locaux dans le bar des Chais. Le contenu des paniers peut varier de semaine en semaine, en fonction des arrivages du marché. Installez-vous ensuite dans les espaces dédiés à cet effet dans le Parc.

Our different vintages are available by the glass or by the bottle in addition to the water bottle included in the basket. The tasting formulas are to be discovered on site.


Allergies, intolerances: possibility to specify it when making your reservation.

Reservations can be postponed by requesting an email at least 48 hours in advance.

Acces :
Dates and Times: We are open from Thursday to Sunday, from 11 a.m. to 6 p.m. (last entry at 4.30 p.m.).


Duration of the visit: allow 1 to 2 hours for the visit of the Made in Bioul circuit, tasting included.


PRM access: the Made in Bioul route begins with a staircase. The park is accessible without difficulty. Note that the trails are mostly gravel and are not regular throughout the walk.

Your pets can accompany you during your visit as long as they are kept on a leash and respect the cleanliness of the domain.