big thank you to Sandrine Goeyvaerts and the Vif l'Express
for the beautiful article published on the castle of Bioul.
Discover it in real life the express of August 8, on their website and below.
---
Behind a wine there is a woman, the proof with Vanessa Wyckmans-Vaxelaire

Behind a bottle of wine there is a story and more and more often a woman. Winegrowers, fallen in the small vat or in love later, they have a multitude of fascinating profiles. What motivates them? Over the summer, we set off to explore seven of them.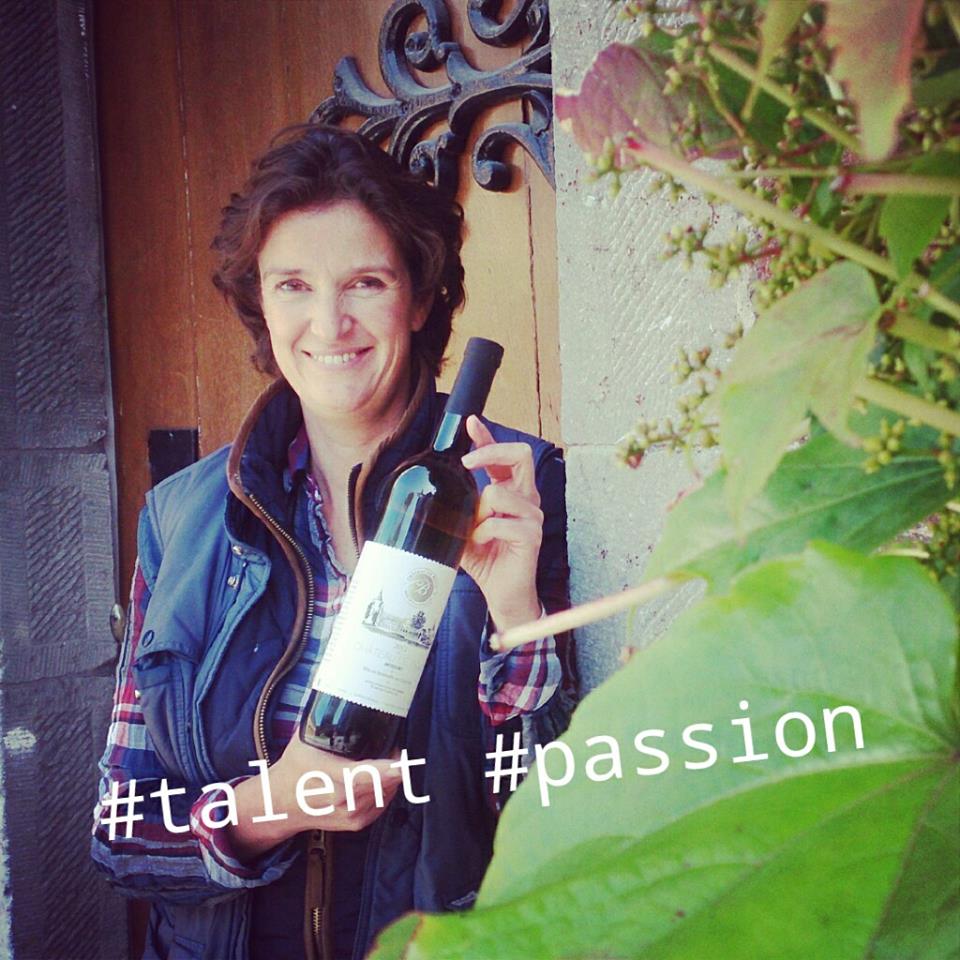 The name Vaxelaire necessarily resonates with Belgian ears: the dynasty is known, we will not come back to it. Let us say that in this case, it is almost a tale. In it, the fairies leaning over the cradle bring a gift: in this case, an old castle, Bioul, in the Meuse valley, family property for ages. Poisoned, the apple? Almost. So Vanessa Vaxelaire and her husband Andy Wyckmans have the idea of ​​making grapes, wine, knowing nothing about it. Ex-actress, Vanessa plunges head first into this crazy business: you have to create a vineyard, plant it, take care of it and then try to come out with something good. "We were very lucky from the start, we were well surrounded. And we found Mélanie Chereau, a sensational woman." First come to lend a hand, Mélanie becomes the official winemaker of the estate when the oenologist German who officiated there faltered at the harvest. For ten years, she has therefore been managing the vats and the cellar, while Andy devotes herself to the vines and Vanessa oversees communication and, above all, wine tourism.

Because we have to diversify: this castle is a financial pit. If the vineyard itself has achieved a balance in ten years, this is not yet the case for the imposing building. After the museum, Vanessa dreams of bed and breakfast - but without living there, she wants to be able to keep her privacy and her jogging in front of the series - and has just launched a restaurant. "It is open on weekends, from Friday evening. What we offer there is essentially a cuisine focused on our wines." Batte de la Reine, for example, would work wonders on barely opened seashells, lemon and fresh garlic.
Vanessa simply states her ambitions: "We now have eleven hectares, which for a Belgian vineyard is not bad at all, but anyway we don't want to be the biggest vineyard in Belgium, just the best." The smile that shines behind this sentence should not make us forget the immense work undertaken, not always facilitated by the climatic conditions: this year, the Ice Saints will have proved particularly cruel: 30 to 40% loss due to frost, despite the day before and the means of struggle.
It was while tasting wines from the New World and then elsewhere that Vanessa had the click to change her life: "It was for me completely new sensations." But this gourmet did not necessarily need complicated things: "A nice piece of meat, fries, a homemade béarnaise. As long as everything is of high quality!" Maybe she could make it her motto, who knows?